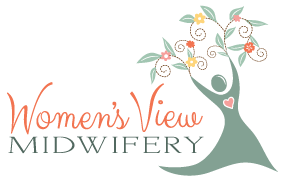 140 Hospital Drive
Suite 306
Bennington, Vermont 05201
802-447-2677
Welcome to Women's View Midwifery
Women's View Midwifery is a midwife-based female medical practice which provides prenatal, birth, and gynecological services located in Bennington, Vermont. We serve women in Vermont, New York, and surrounding areas.
Helping women through the life cycle is our passion. We take time to listen and understand our patient's needs-both emotional and physical. Our goal is to provide individualized dedicated healthcare for our patients and their families.
We create a partnership with women in order to promote wellness and provide a positive and supportive healthcare experience.
The mission of our practice is to provide exceptional, compassionate care for all women regardless of age, race, or economic status. Our services include:
Annual Gynecological Exam with Pap Test
Mammography and Bone Density Screening Referral
Family Planning Services and Contraceptive Management
Treatment of sexually transmitted infections or other gynecological infections
Teen Care
Complete Maternity Services including prenatal visits, delivery, and postpartum care
Treatment for PMS and/or abnormal menstrual periods
Care for women in the perimenopausal and menopausal stage of life
Testing such as Laboratory and Ultrasound services
Our providers are Certified Nurse Midwives (CNM). A Certified Nurse Midwife is a medical professional that has specialized training and education in nursing and midwifery. They are Board Certified through the American Midwifery Certification Board and have demonstrated competence through examination and continued education. Our providers are licensed in Vermont as well as New York and accept most insurances in both states. Please contact our office with any insurance question you may have since we are happy to assist you!

Copyright © 2013 NTYSPA - All rights reserved